I always end up wearing a dress whenever I wake up too late to think of mixing and matching the right outfit. I just couldn't decide what to wear. This dress was my go to and sigh of relief for today...so sometimes I don't feel guilty when I walk into Target for toilet paper and go by the clothes section first to see what might be on sale because I usually get stuff that come in handy down the line. yes??. So this dress I got two years ago on sale at Target.
The color of shoes I really thought would go with it (which I don't have in my closet) are these ones that Heather is wearing
here
. I'm wearing comfortable flats because as we speak, I have a knee injury. I hope it will be better by Sunday so I can wear my heels.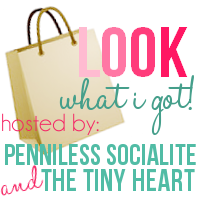 Enter the Skincare Giveaway
Here